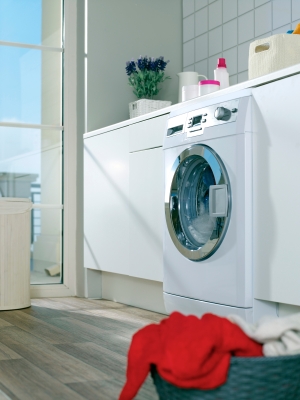 Do you need washing machine repairs to fix a unit that is leaking, failing to fill, or failing to drain? Whatever issue your washing machine is experiencing, you can turn to Fifth Avenue Appliance Service for expert repair service. We're one of NYC's most experienced washing machine repair companies, with 45 years in the business. Whether you live in Manhattan where we're based, or in one of the outer boroughs, you can count on us for prompt, reliable, and reasonably priced washer/dryer repair. Our customer service is top notch, because we want you to be satisfied with the experience of working with us. For more information, call now!
Fifth Avenue Appliance Service works with a wide array of brands and models. If you need Maytag washing machine repair, GE washing machine repair, or service for any other make, we're on the job. We understand what makes various models unique, and we keep a selection of washer and dryer repair parts on hand to ensure that we can resolve your issue properly. When you call us for a washing machine that's not spinning, not draining, or not working at all, we can take steps to repair or replace the:
Lid switch
Water pump
Timer
Water inlet valve
Water level or temperature switch
Drive belts and pulleys
Motor
Or whatever else is giving you problems
No matter what malfunctions led you to seek washing machine repair, you can trust Fifth Avenue Appliance Service for high-quality workmanship and professional customer service. But that's not all that separates us from other washer/dryer repair companies in the area. We also try to keep our prices among the lowest in town. Hiring a technician for washing machine repairs is already significantly less expensive than purchasing a whole new unit, and with Fifth Avenue Appliance Service on your side, you can breathe easy knowing you won't be overcharged for those repairs.
Washing Machine Installation
At Fifth Avenue Appliance Service, we aren't just experts in washer and dryer repair. We can also install new models, properly and safely hooking up all of the electric and water connections so your washing machine can perform at its best. If you've just purchased a new washing machine, let Fifth Avenue Appliance Service set it up for results you will enjoy immediately and can count on long term.
We're fully insured for your security and peace of mind. Since 1967, we've been a family-owned and locally operated washing machines repair company, and we promise to work hard for you. Contact us via phone or e-mail today to book the GE washing machine repair, Maytag washing machine repair, or installation services you require!