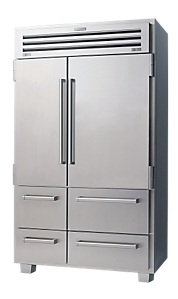 Chances are, you rely on your fridge every single day. If it stops doing its job keeping your food and beverages cold and fresh, you have a major problem on your hands. You need refrigerator repair as quickly as possible to avoid losing all of your food to spoilage, and to skip going without fresh food indefinitely. In Manhattan and throughout NYC, contact Fifth Avenue Appliance Service as soon as you notice that you need refrigerator repairs. Customer service and quality workmanship are our top priorities. We'll be there for you when you need us, providing knowledgeable and skilled refrigeration repair to get your kitchen back up and running again sooner. Schedule your appointment with us by calling or e-mailing now!
We're Manhattan's residential refrigerator repair specialists, able to resolve common fridge malfunctions including:
Not cooling adequately
Not cooling at all
Cooling too much
Frequent cycling on and off
Clogged drains
And more!
When your refrigerator and ice maker repair technician arrives, he'll conduct a thorough investigation to find the root cause of the problem. Once he's made a diagnosis, he can take immediate steps to resolve the issue. Perhaps you need a new evaporator fan, door seal, or thermostat as part of the refridgerator repair process. Whatever refrigerator repair parts are causing your problems, you can put your trust in Fifth Avenue Appliance Service to provide effective, long-lasting repairs. Our goal is to give you the refrigerators repair you require the first time, but to protect you from unforeseen issues, we stand behind our work with a 30-day warranty on labor and a 90-day warranty on parts. It's all part of our effort to be Manhattan's best choice for refrigeration repair.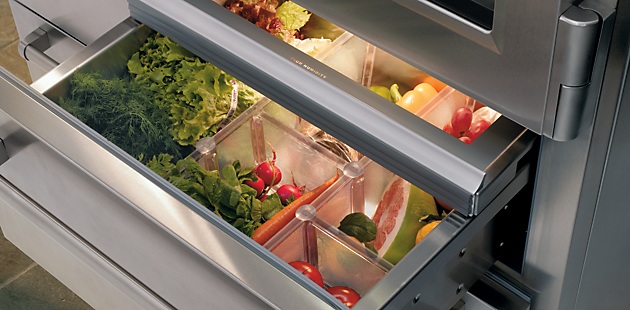 What else sets Fifth Avenue Appliance Service apart from other local refrigerator repair service providers? We're fully insured and EPA certified for refridgerator repair, so you can feel completely confident putting your unit in our capable hands. We work on a wide array of brands and models, so whether you need GE refrigerator repair or Maytag refrigerator repair, we're here for you. On top of all of that, we strive to keep our prices among the lowest in town. Call now to learn more about what our refrigerators repair experts can do for you!
Refrigerator Installation
In addition to refrigerator repair service, Fifth Avenue Appliance Service is pleased to offer refrigerator installation. If you've just bought a new fridge and want professional help to ensure that it's set up accurately for optimal performance, give us a call. We'll call on the same experience and knowledge that enables us to give you excellent refrigerator repairs to be certain the installation process is carried out properly. Choosing Fifth Avenue Appliance Service means working with technicians with the know-how and skill to get the job done for you, whether that means new refrigerator installation or repairing your existing unit.