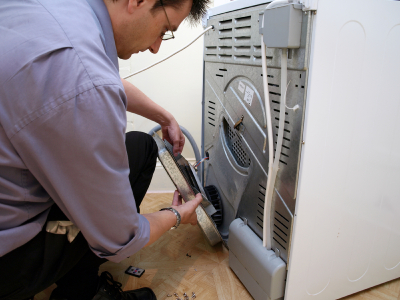 If you have a broken washing machine, clothes dryer, fridge, or other home appliance, you need an appliance repair professional you can count on for high-caliber workmanship and knowledgeable customer service. In Manhattan and throughout NYC, your best bet for appliance repair service you can trust is Fifth Avenue Appliance Service. We've been a family-owned and locally operated appliance repair company since 1967, which means we have 45 total years of experience providing appliance repairs and installation for local residents. Now, it's your turn. Call today to schedule your appointment with a member of our team!
Fifth Avenue Appliance Service is ready to step in if you need:
Refrigerator repair
Dishwasher repair
Washing machine repair
Dryer repair
Oven repair
Microwave repair
Trash compactor repair
Garbage disposal repair
Freezer repair
And more!
We provide home appliance repair throughout the five boroughs of NYC. We're also pleased to provide appliance repairs for residential appliances in commercial settings. We're familiar with a wide selection of brands and models, including Viking, Miele, Sub-Zero, and Bosch, and we work with both gas and electric models. This breadth of service offerings makes us one of the most comprehensive appliance repair companies in town.
Exceptional Appliance Repairs
At Fifth Avenue Appliance Service, our top priority is keeping the quality of our workmanship top-notch. We aim to provide thorough, accurate appliance repair services, whether you're facing a minor problem such as a dishwasher rack repair or a serious malfunction, such as an oven that won't turn on at all. We call upon our 45 years of experience on every job, relying on our training and the skills we've learned through hands-on practice to give you unbeatable results.
Reasonable Rates for Appliance Repair Service
You might be worried that working with an appliance repair company that promises excellent service might be out of your price range. Not if you choose Fifth Avenue Appliance Service! We take pride in keeping our prices for refrigerator repair, oven repair, and more among the lowest in the local area. We'll never overcharge you for appliance installation or repair, and we'll never cut corners to keep our rates low. Quality at a fair price is the name of the game with our appliance repair company.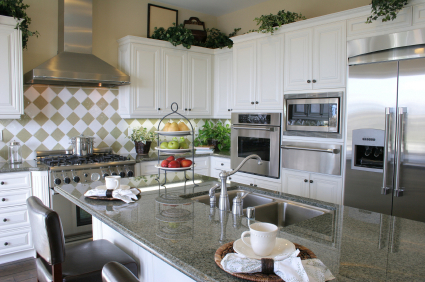 Warranties for Your Protection
Fifth Avenue Appliance Service stands behind our services with comprehensive warranties for your protection and peace of mind. We offer a 30-day warranty on all appliance service labor, as well as a 90-day guarantee on the appliance repair parts we install. Our goal, of course, is to resolve your appliance problems on the first visit to your home or business, but in the case of unforeseen future issues, we'll be there for you.
Want to learn more about the perks of hiring Fifth Avenue Appliance Service over other local appliance repair companies? Call or e-mail us today! We'll answer your questions and schedule the earliest available appointment for dishwasher repair, washing machine repair, or whatever else you need. We look forward to working with you.